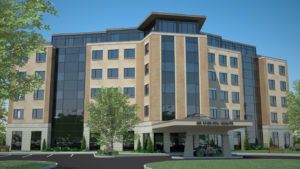 Riverview Heights Retirement Residence opened its doors in 2008 and has provided uncompromising service to hundreds of seniors over the last ten years. Riverview Heights was the vision of local community members that came together to build something special for seniors in the Ottawa Valley. Their goal was to create a warm, home like setting, with an open and friendly culture respecting the unique personality of the Ottawa Valley where residents and families would feel valued, safe and secure.
Riverview Heights encourages independence while providing residents and their families the comfort of knowing our caring staff are there to help you when you need it.
Riverview Heights offers you freedom and flexibility and a wide variety of suite styles and sizes. Our variety of care packages are designed to meet your unique needs and provide flexibility in care services and housekeeping.
It is our belief our warm environment, well appointed building, dedicated staff, community focus and flexibility empowers us to be the number one choice for seniors in Pembroke and Renfrew County.